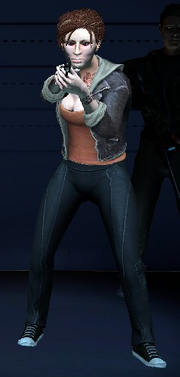 With a strong passion and focus in fashion design, Nicole looked to be a superstar in the industry but with an unusual amount of praise came a sense of entitlement and led to the use of narcotics. Fighting denial and intent on gaining what was lost, she went ahead and admitted herself to rehab before infection. - in-game bio
Ad blocker interference detected!
Wikia is a free-to-use site that makes money from advertising. We have a modified experience for viewers using ad blockers

Wikia is not accessible if you've made further modifications. Remove the custom ad blocker rule(s) and the page will load as expected.